Be social: login via Google, Facebook, Twitter
Signing up with a service is always a bit of a hassle: you need to type in your email, come up with a password, then spend awhile choosing a password that's actually accepted. Some services would also require you to type your password twice (no idea what for).
Everyone has social network accounts (even when they claim they don't), so why waste time registering?
As of today, you can now easily log into once.to using your Google, Facebook, or Twitter account!
Sign up or log in
The social login function is available on both Log in and Sign up pages: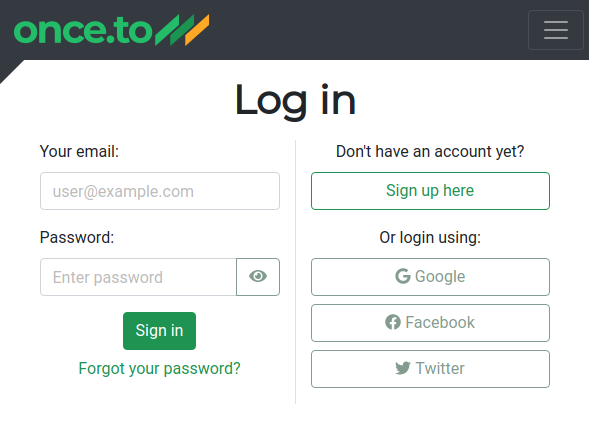 Clicking a button will redirect you to the corresponding login page on the chosen website (or, to name it correctly, to the federated identity provider authentication page).
Batteries included
There's no setup required whatsoever: just click on the identity provider of your choice and confirm your login: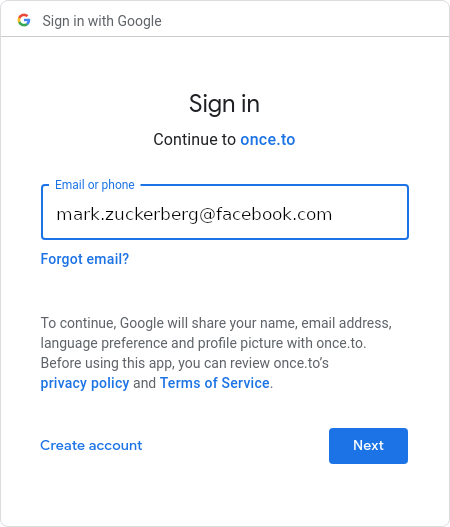 Your email and name will be taken over automatically. You also won't need to confirm your email: you can jump straight to work!
---
Tags: authentication, blog, Facebook, Google, IAM, identity, Internet, link shortener, login, news, sign-up, social networks, Twitter, URL shortener, web