Bookmarklets: short link in a click
We proudly announce our first browser integration: the so-called bookmarklets.
A bookmarklet is a specially prepared bookmark for your browser that, when clicked, submits the page you're currently on to once.to for shortening or exploring.
This feature is free and available on the corresponding page in the Control Center.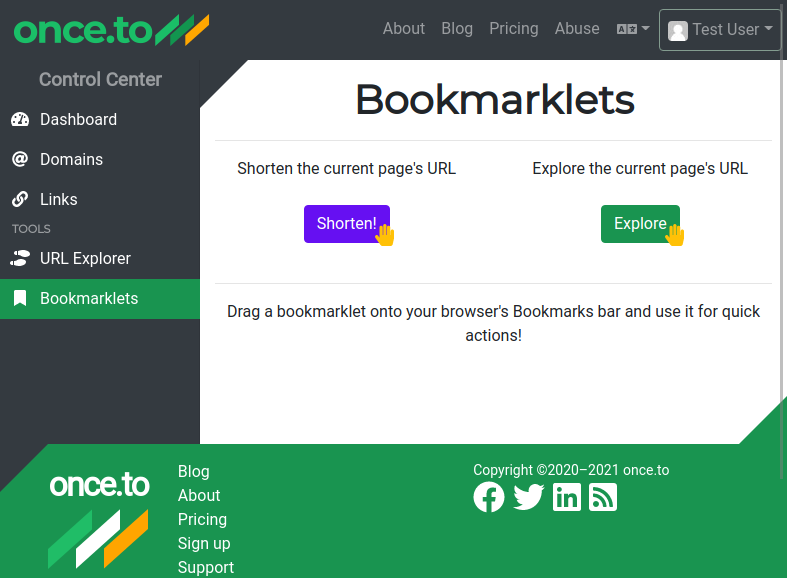 Installation
To "install" a bookmarklet in your browser, simply drag it onto its Bookmarks bar, and it will turn into a button with the corresponding name (this mostly makes sense for desktop browsers).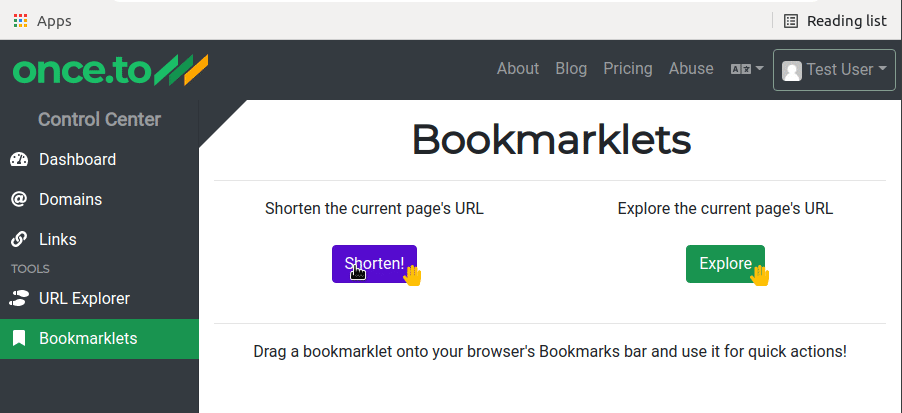 Once installed, a click on that button will start shortening or exploring the page you're on — directly inside once.to.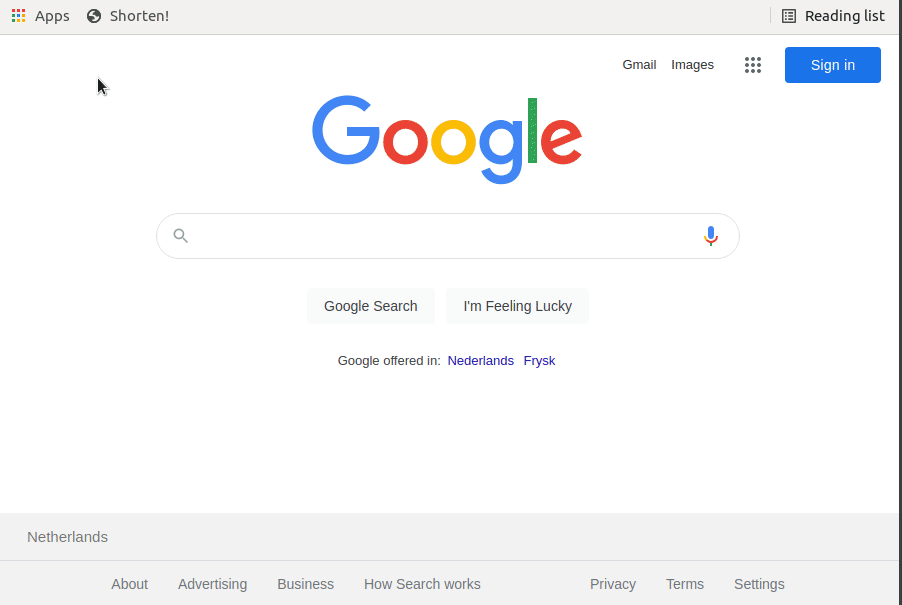 Enjoy!
---
Tags: blog, free feature, link, redirect, short link, short URL, URL, URL Explorer