Rules revisited
Our smart link rule editor introduced a while ago, though powerful, may seem unwieldy and overwhelming at first because of all possible criteria displayed at once.
From now on, this will no longer be the case: we've refactored the rule editor component hiding away input fields until you actually get to need them.
When you create a new smart rule, the only visible input field will be the target URL; you can add extra conditions using the Add criterion dropdown menu, as you need: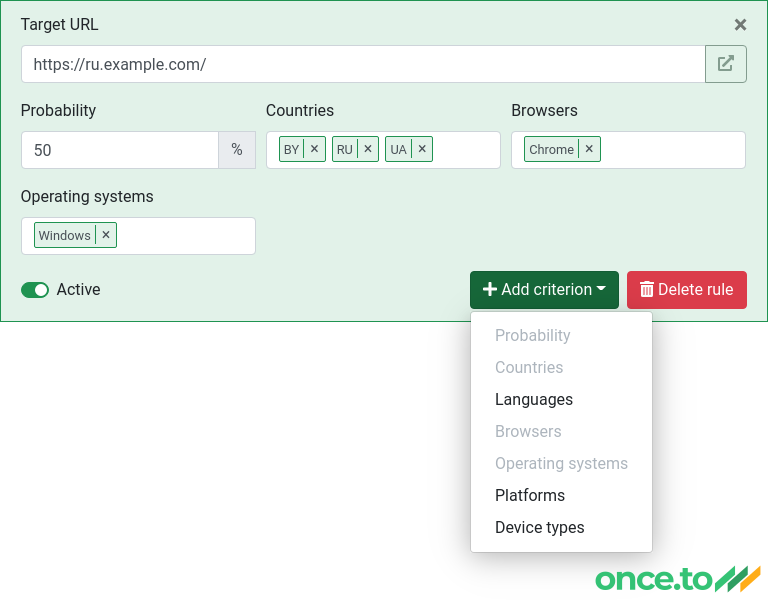 Of course, this allows for creating exactly same rules as before, because this change is more a cosmetic one.

Why this change?
Yet, it isn't only about the looks.
Apart from tidying up the editor and improving the overall user experience, it'll allow us to expand the list of possible criteria in the future.
---
Tags: A/B testing, blog, browser detection, clicks, geolocation, language detection, link rules, probability, redirect, short link, short URL, smart link