Zapier integrations and API
An amazing news: we have just landed a new connector for Zapier! once.to is now open to integrate with 5,000+ applications listed on the Zapier platform.
This became possible thanks to another bit of new functionality, the API keys.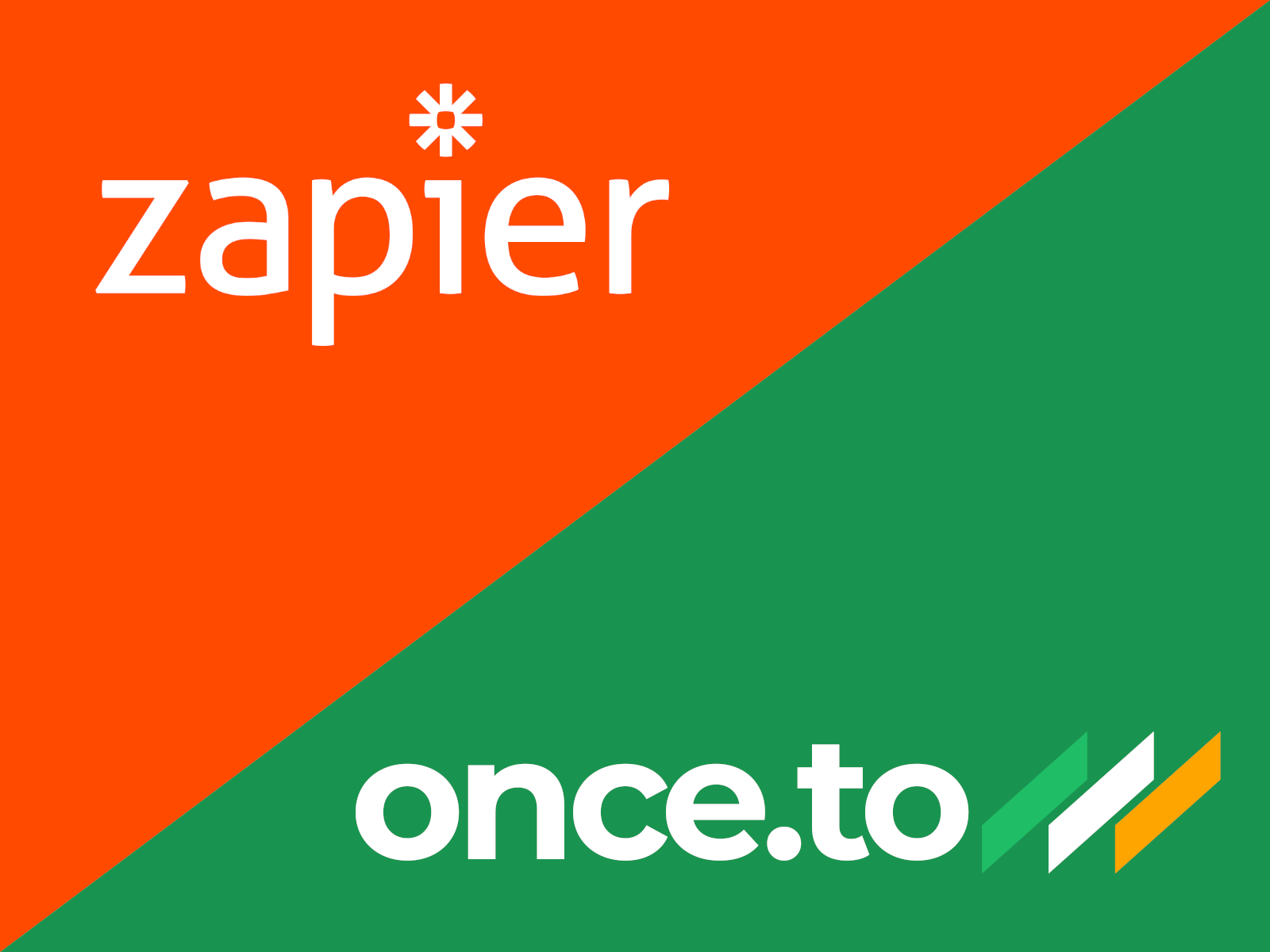 Zapier integrations
The new Zapier connector (currently in Beta) allows you to automate short links creation based on any trigger available on the platform, such as RSS, Instagram, or Twitter.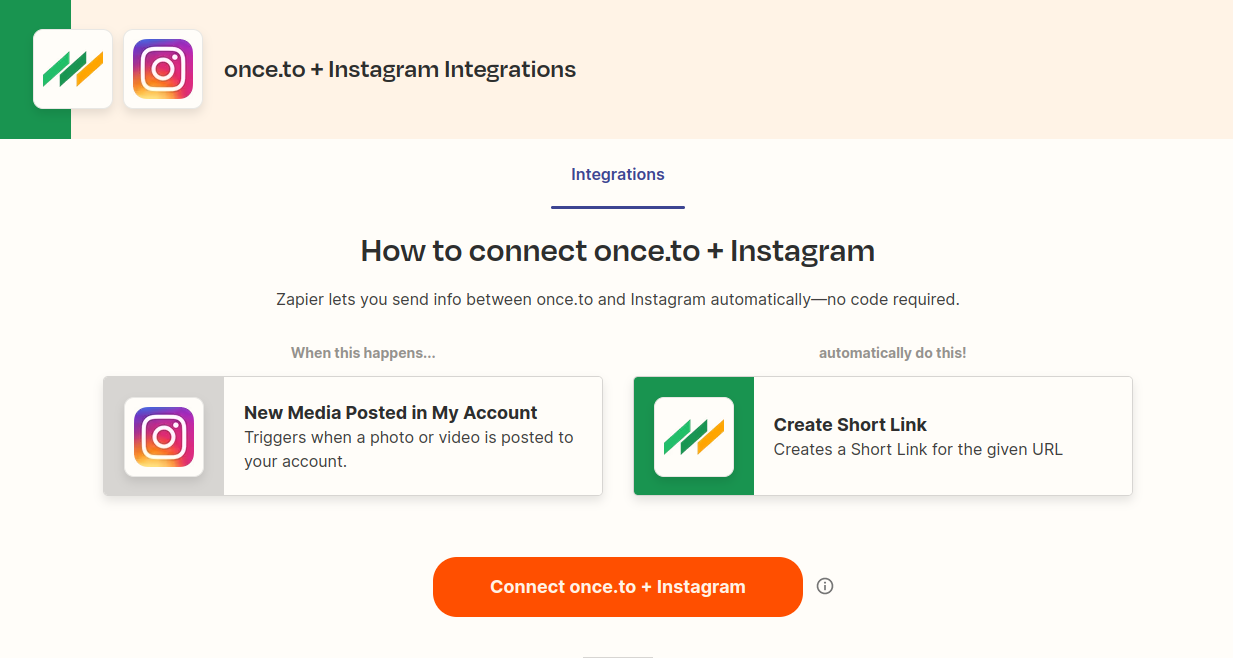 Just select the desired trigger, then feed the collected URL as input for the Create Short Link action.
Even better, the result of the action — a short URL like https://1e.to/abcdef — can be used for a downstream action. For example, to post it to your LinkedIn page.
Feel free to become our beta-tester!
API
As of today, we make our public API officially available!
Our clean, simple, and powerful API is capable of doing a lot of things. Not all of them are available at once, but our collection of available API endpoints is bound to grow.
API keys
Last but not least, both of the above (Zapier and API usage) will require you to make at least one API key.
It's a free feature available to any registered once.to user in their Profile: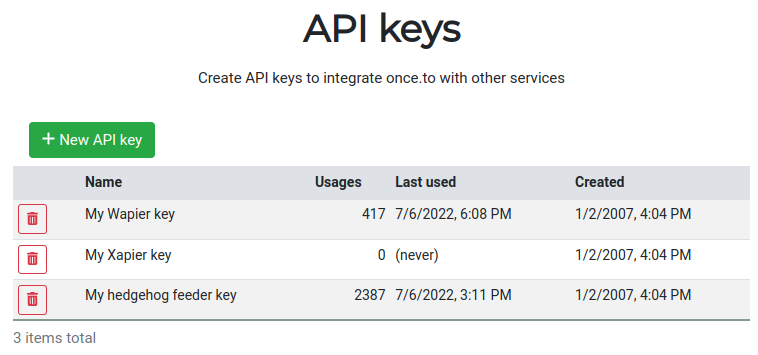 Refer to the related KB article to learn more about API keys and the key manager.
---
Tags: API, API keys, automation, blog, free feature, Instagram, integrations, LinkedIn, Twitter, Zapier