Canned targeting rules
According to our polls, most people are interested in very straightforward targeting rules, such as:
Redirect iPhone users to Apple App Store;
Redirect Android users to Google Play Market;
Redirect mobile phone users to the mobile version of the website, etc.
Although our rules give you incredible flexibility in specifying the target audience, they might get across as overwhelming and complex — simply because of the number of options available.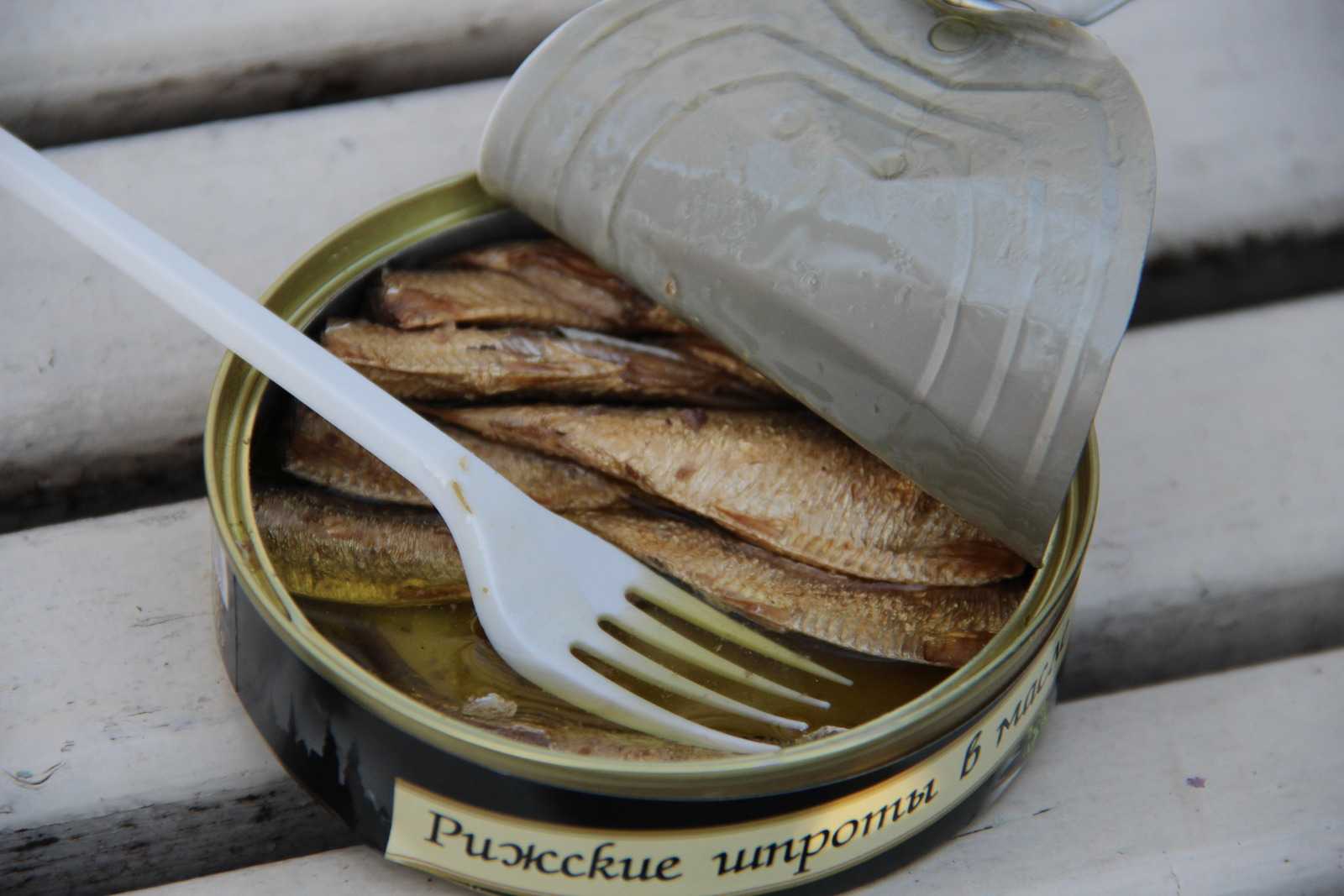 Rule templates
That's why we've introduced rule templates, a number of canned options allowing you to add a rule with predefined criteria using a single click.
It's that easy: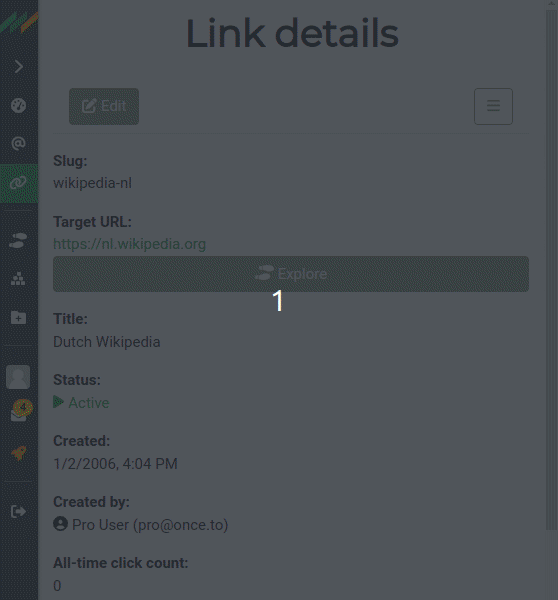 As you see on the above screencast, the most common templates are available in the dropdown New from template: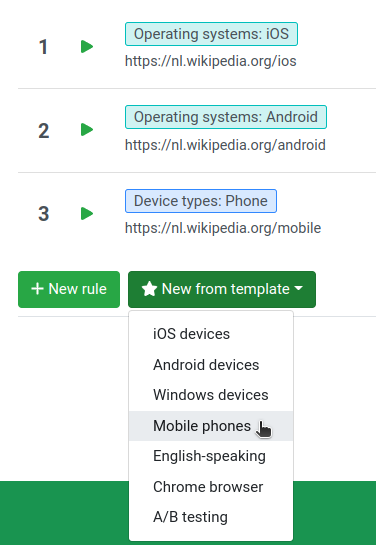 After you add a rule from a template, the only thing you'll probably want to change is the target URL. Of course, you can still extend the criteria set with more options if you wish.
---
Tags: A/B testing, blog, browser detection, clicks, geolocation, language detection, link rules, probability, redirect, short link, short URL, smart link