Link tags
Humans are highly organized beings. Well, at least, some of us are.
My wife for one loves sorting stuff into dedicated, labelled boxes. She claims it's just easier to handle things when they are organized. And, comparing our experiences, rightly so!
That's why we are introducing link tags: arbitrary labels that you can add to your short links to be able to find and group them easily.
Tags in the Link Editor
If you open a link for editing, you'll now see a new field called Tags. Just click on it and start typing to get a dropdown with tags you created earlier:
The tags you assigned can be used later for filtering in the Link Manager: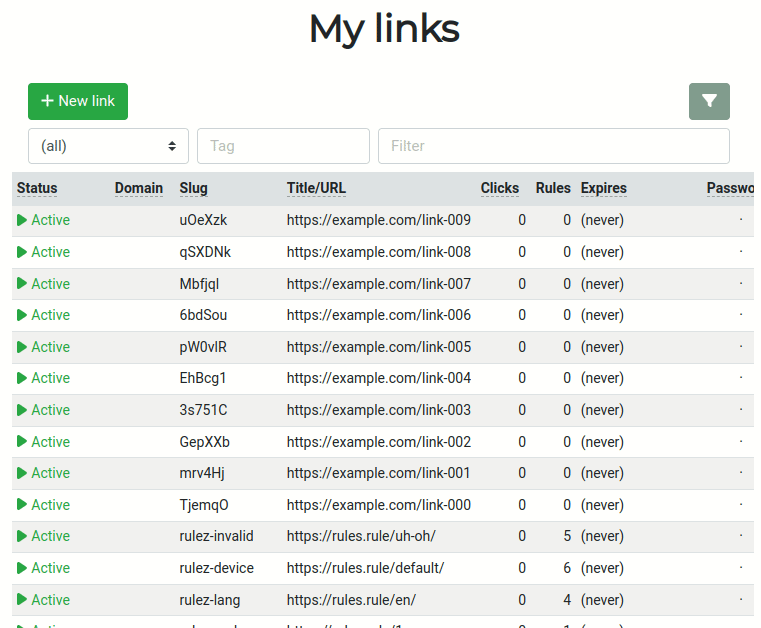 Free feature
This is a free feature available even to our Free plan users.
In the future we plan to extend the usage of tags to statistics and analytics, so stay tuned!
---
Tags: blog, free feature, link analytics, link statistics, link tags, short link, short URL