once.to ♥️ Zapier
Ho ho ho, this Christmas brings our collaboration with Zapier to a whole new level!
We're excited to announce our Zapier integration (which we introduced half a year ago) is out of beta! This means once.to are now official partners with Zapier.
A consequence of this is, among other things, that Zapier is now providing front-line support for once.to integration.
And there's more!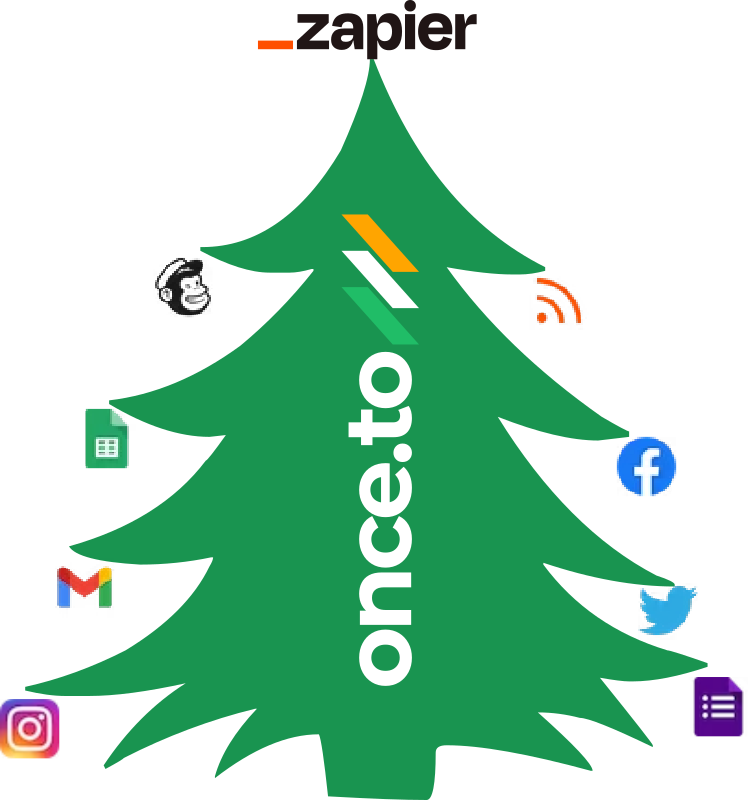 Zapier, Embedded
Here's another perk: our web application is now providing Full Zapier Experience.
This means you can access all your zaps (automations) without ever leaving once.to, how cool is that?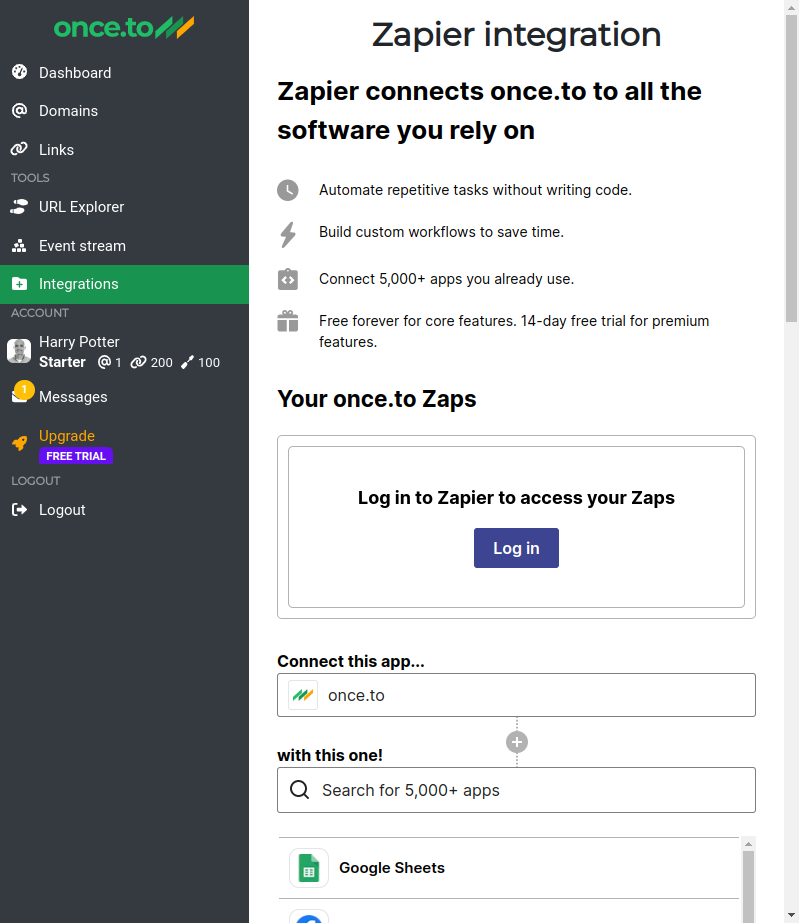 This page is available under Integrations → Zapier for all registered users, and — of course — it's free for everyone!
Once you've logged in, you can add, remove, and edit your integrations right in the application.
API key
Linking once.to with Zapier requires you to create an API key. Don't worry, it's incredibly easy!
When you have the key, just paste it into Zapier's connection dialog, and you're all set.
Ho ho ho!
And, of course, once.to is wholeheartedly wishing you a Merry Christmas and a Happy, Healthy, and Fruitful 2023!
---
Tags: API keys, automation, blog, free feature, integrations, Zapier