Bookmarklets
You can shorten or explore any page with a single click!
Free Feature
What is a bookmarklet?
A bookmarklet is a specially prepared bookmark for your browser that, when clicked, submits the page you're currently on to once.to for shortening or exploring.
This allows for one-click shortening or exploring any page's URL (provided that it doesn't violate our Terms of Service, of course).
How to "install" a bookmarklet?
First, open the Integrations page in the Control Center.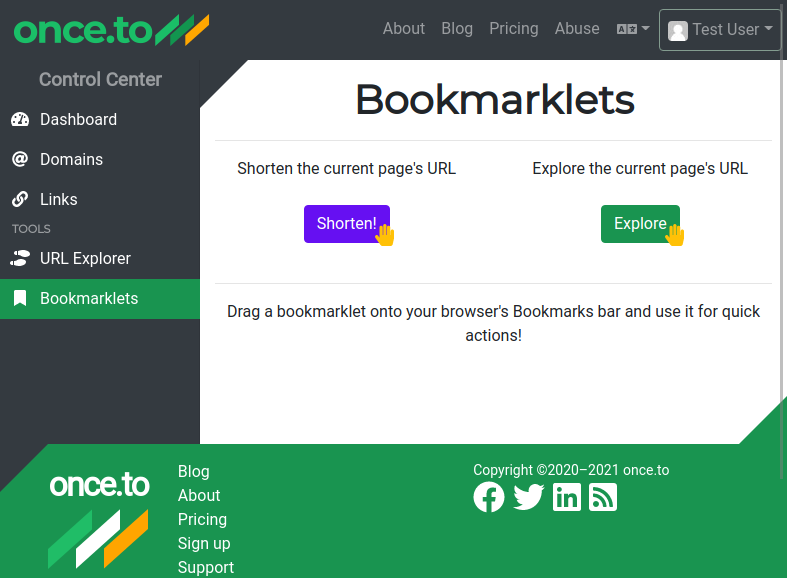 Second, "install" a bookmarklet in your browser by dragging it or otherwise adding it to your browser's Bookmarks bar. We put the word install in quotes since you don't really need to install anything.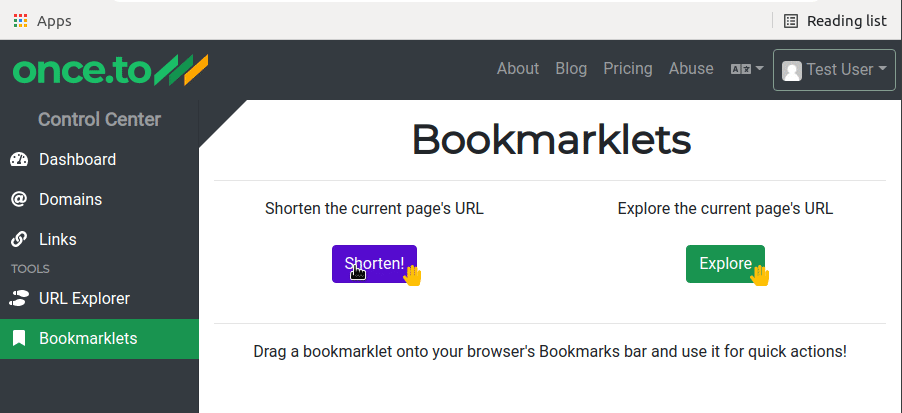 How to use a bookmarklet?
Simply open any page, then click the Shorten! or Explore bookmark you created previously — you will be redirected to the corresponding page inside the once.to application: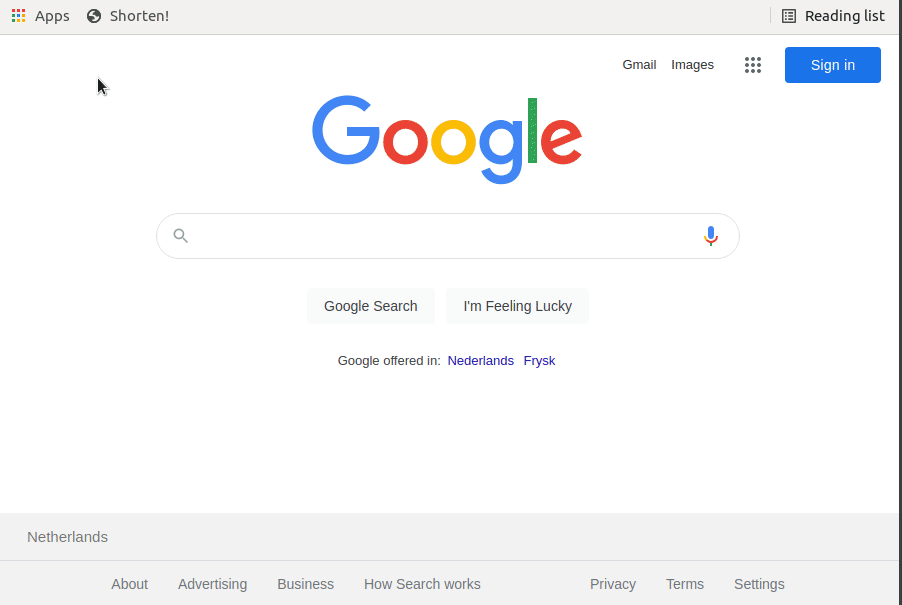 ---
Tags: bookmarklet, free feature, integrations, link, short link, short URL, URL, URL Explorer